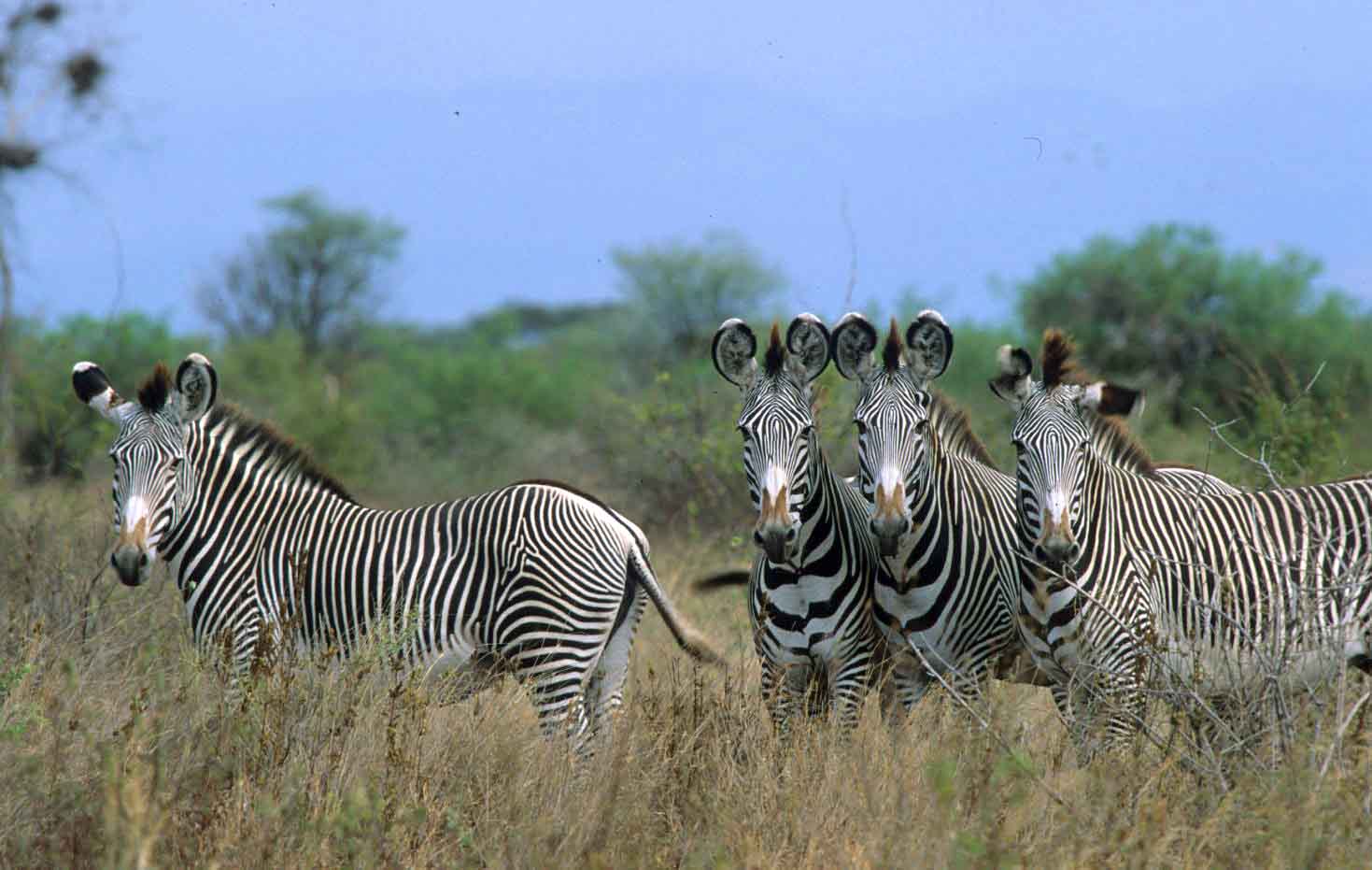 Gateway to the north of Kenya, Samburu National Reserve is stark, arid and striking. The reserve boasts its own big five – found only in dry terrain – reticulated giraffe, Grevy's zebra, Somali ostrich, Beisa oryx and the gerenuk.
Samburu is particularly known for its arresting vistas and rock formations. The Ewaso Ngiro River carves through the reserve, streaking the dry terrain with a flash of water and providing nourishment for the doum palms and woodland on its banks. Forming the border with sister reserve, Buffalo Springs National Reserve, the river attracts thirsty wildlife and birdlife to its banks and makes an ideal place to observe the game.
Buffalo Springs National Reserve, named for an oasis within the reserve, is lusher and bushier than neighbouring Samburu and is one of the only places that both Burchills and Grevy's zebra, and both the Maasai and Somali ostrich, are found. Nearby Shaba National Reserve is an arid and striking wilderness area dotted with four sparkling springs. Several camps and lodges are found in the area, most of which are situated along the banks of the river.
Kenya Explorer Safari in 10 Days Nairobi Visiting Amboseli – Mt.Kenya – Samburu – Ol Pejeta – Nakuru – Maasai Mara
Kenya Explorer Safari at Tsavo East/West – Amboseli – Aberdare – Samburu – Ol Pejeta – Nakuru – Maasai Mara, 12 Days