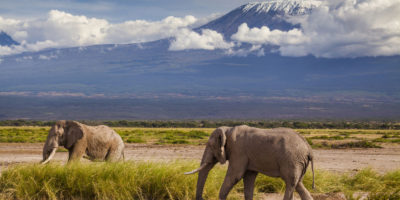 Mountains
Mt Kenya, Africa's second highest mountain, stands at just over 5,100m. This spectacular snow-capped mountain was believed to be God's throne by the Kikuyu, Kenya's most populous tribe. With three peaks, several climbing routes, some icy lakes and a wealth of ecosystems, the mountain is variety encapsulated. Whether your thing is trekking, fishing, mountain biking, game driving, bird watching or flying over it all in a helicopter, this mountain is for you. Mt Elgon, Africa's eighth highest mountain straddling the Kenya Uganda border, is best known for its cave dwelling elephants. These two mountains, together with the Aberdare range, Mt Marsabit, Mt Longonot, Mt Kulal, Mt Nyiru and more, make Kenya a mountain climber's paradise with challenges for those who like rock climbing, trekking or simply viewing the vistas.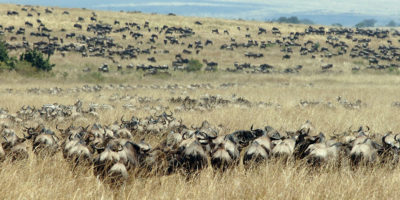 Cradle of Mankind
Kenya has the longest and most complete record of human prehistory in the world. Fossils dating to 6.8 million years ago have been found in the Rift Valley and there are a number of fascinating sites around Kenya where such discoveries can be viewed. The Turkana Boy, dated to 1.6 million years ago, is the most complete skeleton ever found in the world and Kenya's most significant discovery. Work continues at Koobi Fora near Lake Turkana, where the famous Richard Leakey oversees notable archaeologists and young graduates in the search for more momentous finds. Kariandusi and Hyrax Hill near Lake Nakuru, Ologasalie near Lake Magadi and Rusinga Island in Lake Victoria are just a few of the sites dotted around the country at which the history of our ancestors has been preserved.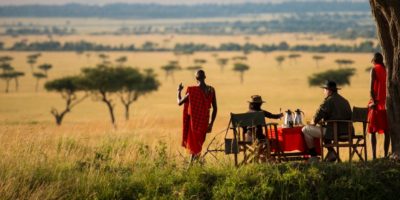 Safari
Kenya's reputation for safari is deservedly high, and its wildlife areas are among the best in the world. From the Maasai Mara, known for the Great Migration and the highest density of animals in the world, to Tsavo, known for red elephants and startling rock formations, to Laikipia, known for animal sanctuaries and high populations of endangered species, Kenya's wildlife areas are sure to delight and amaze. The notorious big five lion, leopard, rhino, elephant and buffalo are all found here, together with high numbers of lesser-known species. More than 100 animal species are found in the country, while the number of bird species is over 1,000. The country is filled with national parks, national reserves, conservancies, game ranches and wildlife sanctuaries, all of which have their own highlights and indigenous species. Even the capital city, Nairobi, has a national park filled with game.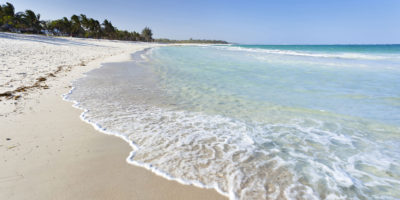 The Coast
Kenya's coast is famous not only for long swathes of white sand beaches and colourful coral, but for its early days as a series of ports along the trade routes. Made up of attractive beaches, rocky coves, mangrove-lined creeks, historic old towns and bustling seaports, Kenya's coast is both fascinating and filled with fun. The five marine national parks and reserves along the coast, established to protect the sea life off Kenya's shores, give ample opportunity to view exotic fish and coral; trips in glass bottomed boats, snorkelling and scuba-diving are all available here. The long and lovely Diani Beach is known for nightlife and a wealth of water sports such as kite surfing, water skiing and sailing. Lamu Island, a UNESCO World Heritage Site, has changed little through the centuries; its Arabic architecture, narrow alleys and ancient forts speak of age-old history.
Tribal Traditions
The people of Kenya are made up of around 42 ethnicities and tribes: visiting people in their villages makes an exciting and enlightening addition to any safari or beach holiday. Some of the last truly nomadic tribes in the world are found here, including the Turkana, Rendille and Gabbra. The Maasai, Kenya's best-known tribe, are found in many regions of the country; they are known for their bright red clothing, intricate beadwork and their prowess as warriors. The Kikuyu from central Kenya are the country's most numerous tribe with a population of around 10 million while the El Molo, who live on the shores of Lake Turkana, are the least numerous with a population of less than 3,000. Whichever region of Kenya you choose to explore, you come across a different tribe with its own characteristics, culture and traditions.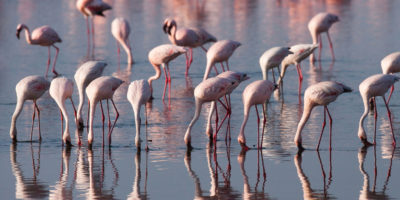 The Great Rift Valley
Caused by shifts in tectonic plates many millennia ago, the Great Rift Valley is a geographic phenomenon that carves through Africa from Jordan to Mozambique. The Rift actually a series of rifts, faults, valleys and escarpments is a striking cleft across Kenya. Dotted with volcanoes, lakes, viewpoints and hot springs, the Rift is living geography. The major lakes in the Rift Naivasha, Nakuru, Baringo and Magadi all have their own characteristics, and offer a variety of activities such as fishing, bird watching and boat rides. And, if adventure sports are your thing, at sites along and around the Rift Valley you can find bungee jumping, parasailing and white water rafting to name but a few.