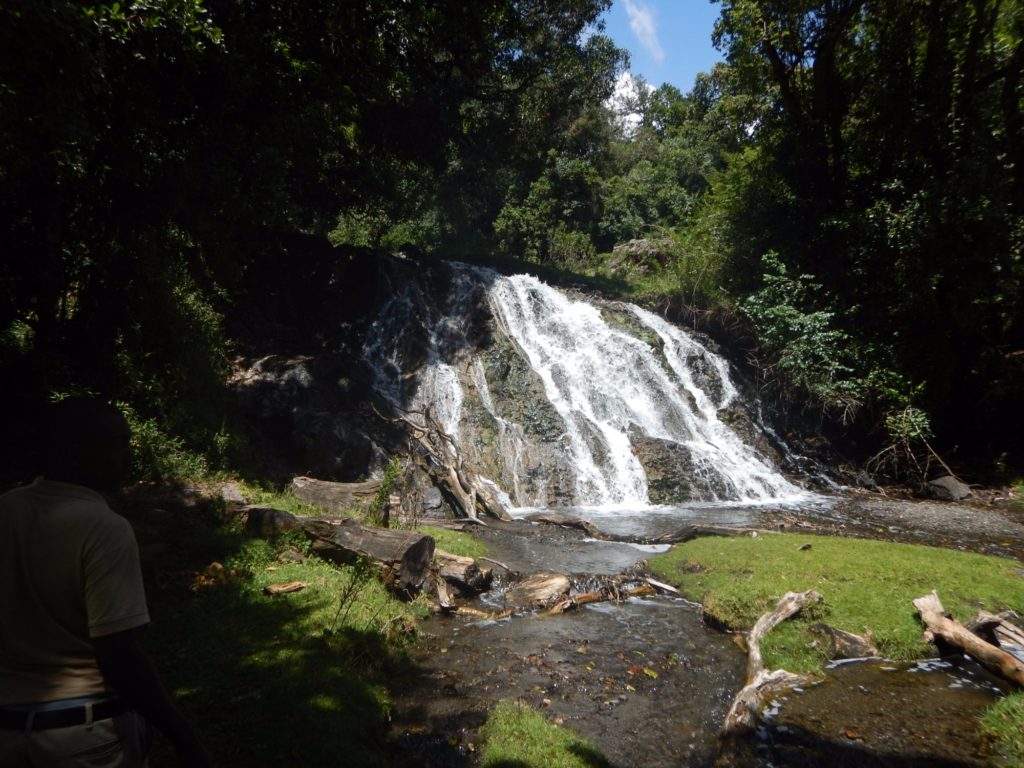 Mt Meru, sister mountain to the more famous Mt Kilimanjaro, rises from Arusha National Park. Standing at over 4,500 meters, Mt Meru is the second highest peak in Tanzania and the fifth highest in Africa. Hiking on Mt Meru, and climbing its peak, are both popular activities in the park. Both Mt Meru and Mt Kilimanjaro can be seen from much of the park and their snowy peaks make startling backdrops to the wildlife.
Arusha National Park has a selection of animals including leopard, hyena, giraffe, buffalo and zebra. Birdlife is plentiful and varied here, and many forest species such as the Narina trogon, bar-tailed trogon and colourful turacos are seen here more than in other parks. Numerous monkeys can also be seen in the park's forests, including blue monkeys and colobus monkeys.
The park's ecosystem falls into three sections. In the west stands Mt Meru and its lovely crater from which flows the Jekukumia River. The mountain's slopes rise from dense forest to open heath, through alpine desert to the rocky peak. To the southeast is the Ngurdoto Crater and swathes of grassland. To the northeast, Momella Lakes are tinted by the algae in their waters and attract high numbers of wading birds. Activities in the park include game drives, trekking and mountain climbing.